Pray. Promote. Participate.
June 26. July 10. July 17. 
Thank you for joining us for FaithFest Sunday! Here is your digital pack of resources you can use to help pray for and promote FaithFest at your church from now until August 27th.
1. Pray: For good weather, His presence, and lives to be changed.
2. Promote: Please play this FaithFest 2022 promo video at your church + share on your social media pages and through email. The video is available on Youtube, Vimeo, and Facebook. We also have flyers and bulletin inserts available below that you can print and display or hand out.
3. Participate: Bring a group from your church to FaithFest on August 27 and unite with other believers to worship and celebrate Jesus. Buy tickets online here!
If you have any questions, please reach out to us here. Thanks for all you do for the cause of Christ!
Want to support FaithFest financially?
Download either of these images and DM or text to friends, family, and co-workers to personally invite them! (click/tap image to download)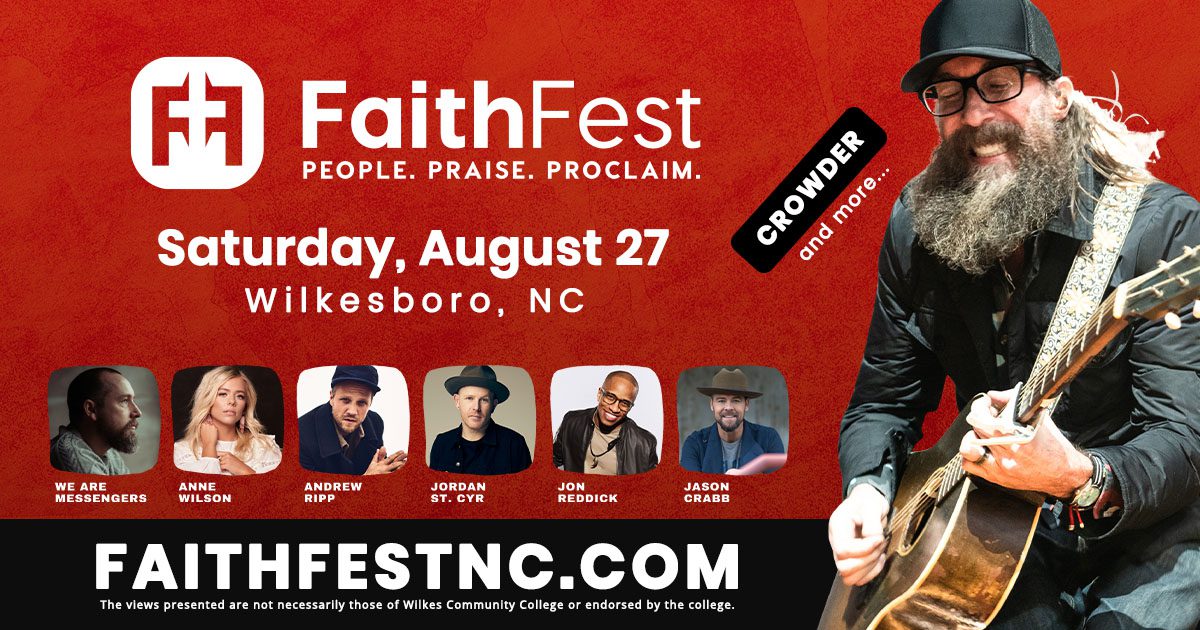 Download one of these images and ask your church to include it on the announcement screens at your church. 
With "Wilkesboro, NC" - best for churches outside of Wilkesboro.
With "Wilkes Community College" - best for churches in/near Wilkesboro.